A group of our Year 3 pupils attended an orienteering competition at Blythe Bridge High School. They showed fantastic team spirit and thoroughly enjoyed competing against the other schools.
Welcome to Hillside's first girl's football club! The girls are enjoying working hard to develop a range of skills in a friendly supportive environment.
A big well done to our football team for qualifying for the city finals. The team showed character and determination in which were much tougher games than last time. Well done!
Our football team got off to a great start in the league tournament with 4 wins and a draw. The team played well on a very hot afternoon, showed great sportsmanship and were rewarded with a great result!
Children from years 3-6 competed in the annual athletics event at Northwood Stadium. They showed fantastic team spirit and sportsmanship with 16 children eventually qualifying for the City Finals.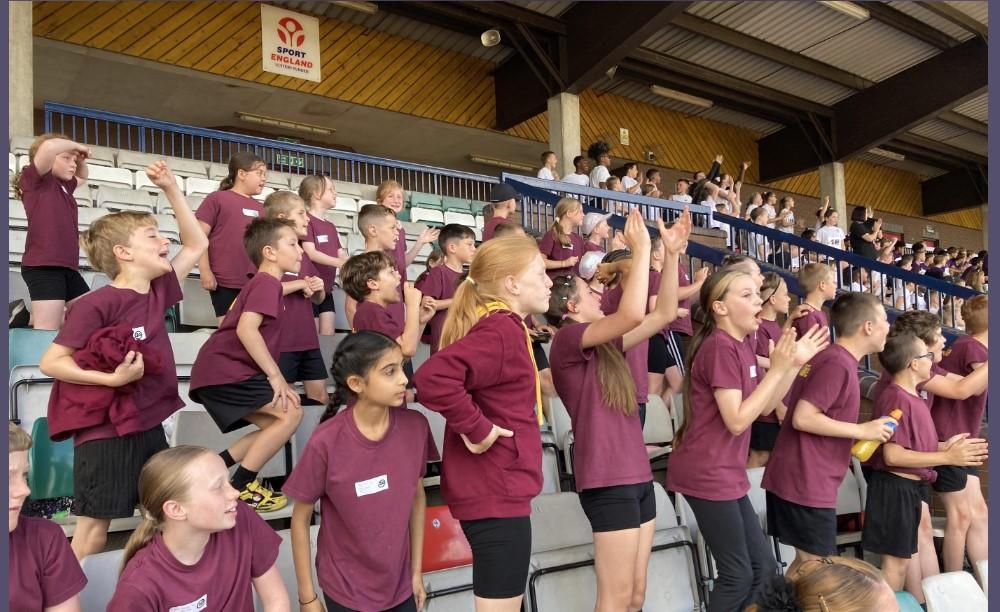 Year 3 and 4 took part in a School Games Multi Skills festival. They participated in a range of activities including netball, tennis, speed jump and javelin. The children had a fantastic time.
Our school football team took part in a cup tournament at Powerleague. They played 5 games, including a friendly, and won 3 of their games. All the children represented the school brilliantly. They showed many of our school values, including respect which was a key element in all that they did. Well done!
Our fabulous Year 1 pupils took part in a multi-skills event at Fenton Manor Sports Centre. They developed their confidence in trying lots of new activities and particularly enjoyed being guided by the young leaders from the high school.
Our Year 5 and 6 pupils attended a Schools Games Festival where they were able to participate in a range of activities, some of which were completely new to them. They particularly enjoyed the less familiar sports of Boccia and Curling and were eventually awarded the Silver certificate.
Our relatively new Tag Rugby team took part in their first tournament. They showed enormous resilience and improved their game throughout the afternoon. Each team won at least one of their matches and scored some amazing tries.
Hillside Dance Crew gave a fantastic performance in the Stoke-on-Trent Dance Show. Their dance was titled 'A Night at the Potteries Museum' and it took the audience on a journey through the ages and exhibits.