Computing at Hillside:
Vision:
Subject Leader: Miss Nelson mat leave - Interim Lead is Mr Mellor
Subject Support Coach: Miss McCann
Link Governor: Mrs Rushton
At Hillside, we are determined to provide children with the essential computing skills to aid them in today's modern lifestyle. There are three main strands of the Computing curriculum. At Hillside, we use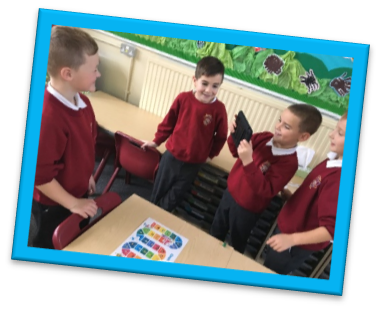 Purple Mash to support the learning of each strand of the computing curriculum.  The three main strands are: Computer Science, Information Technology and Digital Literacy. Computer Science introduces children to understanding how computers and networks work. It also give all children the opportunity to learn computer programming, from simple programmable toys in EYFS to programming and decoding complex codes in Year 6. Information Technology focuses on the use of computers for collecting and presenting information in a range of ways and using search technology. Digital Literacy is about the safe and responsible use of technology, including recognising its advantages for collaboration or communication. At Hillside we support this during lessons but also through activities led by our KS2 eSafety leaders. The use of technology is used to enhance learning across the whole curriculum. Children have access to a range of resources to support the Computing curriculum such as: laptops, iPads, cameras and programmable toys.
"I have enjoyed using Purple Mash. It is really fun. I particularly enjoyed the quiz on databases," Year 6 child.
The Subject Leader
I am Miss Nelson, Computing subject leader here at Hillside Primary school. As computing lead, my role is to support teachers where necessary, prepare children for the increasing digital future and monitor the progress of children.
To support the progress children make, I have created a progression map focused on the three areas set out in the National curriculum, Computer science, Information Technology and Digital Literacy. I have also included the vocabulary that the children should know and be able to use when explaining their computing work.
To support this document I have used resources available on Purple Mash to ensure the skills link to the units the children will be covering.
In order to gain an understanding of how Computing is taught across the school, I ensure that my subject is monitored termly, gaining evidence from books and pupil voice. This informs the strengths and areas for development in my subject, which I share with staff.
I believe teaching children the skills to keep themselves safe online is of paramount important. To support this, I lead a group of Key Stage 2 children who share information on online safety through lessons and assemblies.
Another part of my role is working closely with our IT technician to ensure resources in school are up to date and meet the demands of the computing curriculum.  We are currently working together to increase the amount of laptops available for the children to use.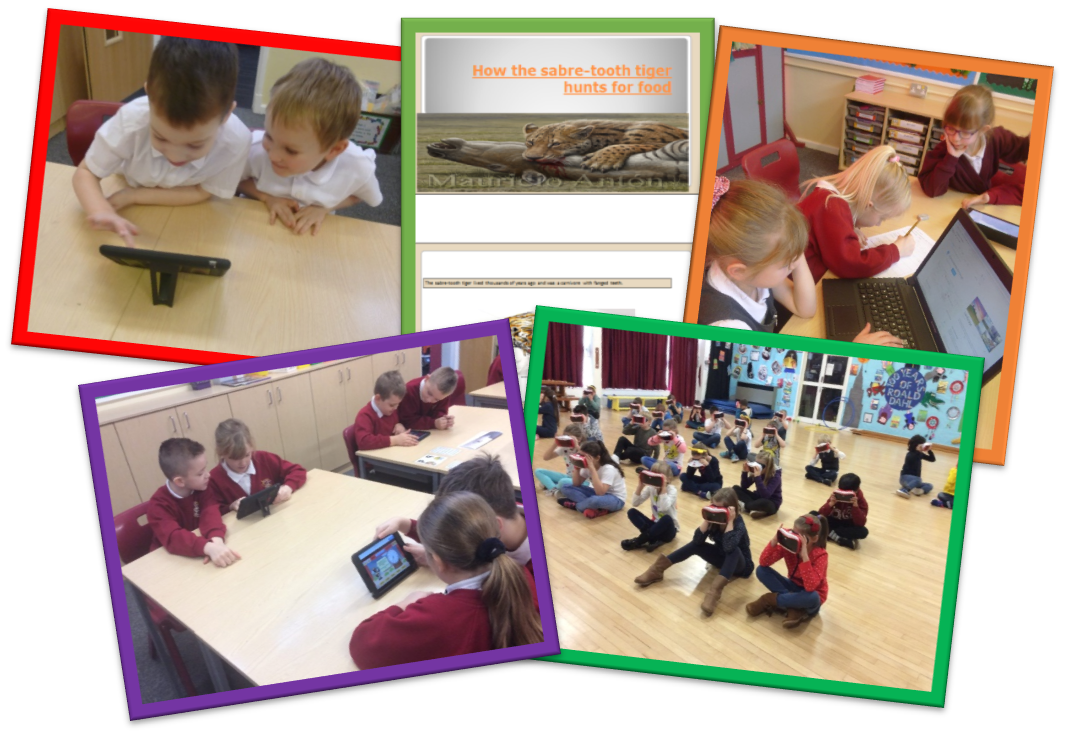 Curriculum
The objectives for Computing in KS1 and KS2 are clearly set out for each year group in the National Curriculum:
Key Stage 1:
Pupils should be taught about:
Understand what algorithms are; how they are implemented as programs on digital devices; and that programs execute by following precise and unambiguous instructions
Create and debug simple programs
Use logical reasoning to predict the behaviour of simple programs
Use technology purposefully to create, organise, store, manipulate and retrieve digital content
Recognise common uses of information technology beyond school
Use technology safely and respectfully, keeping personal information private; identify where to go for help and support when they have concerns about content or contact on the internet or other online technologies.
Key Stage 2
Pupils should be taught about:
Design, write and debug programs that accomplish specific goals, including controlling or simulating physical systems; solve problems by decomposing them into smaller parts

Use sequence, selection, and repetition in programs; work with variables and various forms of input and output
Use logical reasoning to explain how some simple algorithms work and to detect and correct errors in algorithms and programs
Understand computer networks including the internet; how they can provide multiple services, such as the world wide web; and the opportunities they offer for communication and collaboration
Use search technologies effectively, appreciate how results are selected and ranked, and be discerning in evaluating digital content
Select, use and combine a variety of software (including internet services) on a range of digital devices to design and create a range of programs, systems and content that accomplish given goals, including collecting, analysing, evaluating and presenting data and information
Use technology safely, respectfully and responsibly; recognise acceptable/unacceptable behaviour; identify a range of ways to report concerns about content and contact.
"I love computing. It is fun and helps you with your learning," Year 5 child.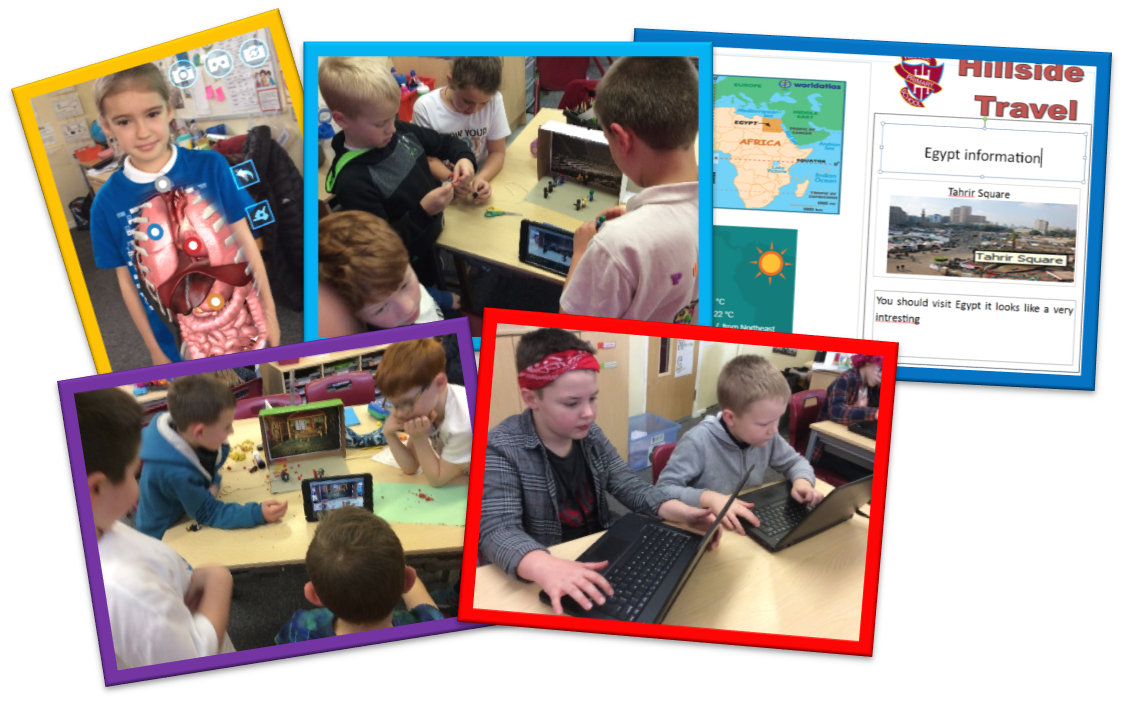 Early Years Foundation Stage
In Nursery and Reception, the children have daily access to computers with appropriate games and apps to support their learning. They also have access to range of technology including programmable toys, an interactive whiteboard, computers and CD players. Computing makes a significant contribution to developing a child's understanding of the world (UTW) especially their understanding of technology.
Early Learning Goals linked to Computing
Technology: children recognise that a range of technology is used in places such as homes and schools. They select and use technology for particular purposes.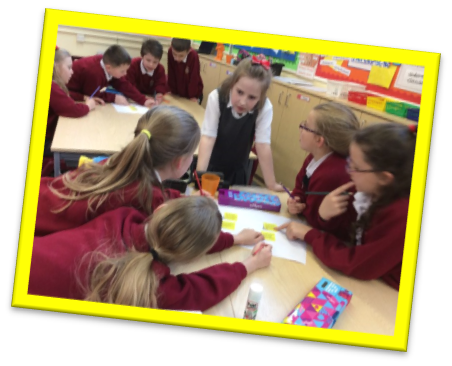 Being imaginative: children use what they have learnt about media and materials in original ways, thinking about uses and purposes. They represent their own ideas, thoughts and feelings through design and technology, art, music, dance, role-play and stories.                                                                        
The contribution of Computing to teaching in other curriculum areas
Children have access to Purple Mash in school and at home. Purple Mash is a creative educational website for children. Purple Mash is a cross-curricular resource covering everything from Maths and English to Computing and Art. We are determined to provide the children with opportunities to develop their computing skills when working in other areas of the curriculum. The children use a wide range of computing skills including:
Word processing to write stories, poems or letters
Databases to record information, e.g. minibeasts databases
Spread sheets to create tables, charts and graphs
Desktop publishing to design posters, leaflets or cards
Multimedia presentations to present text, pictures and sound
Drawing programs to create pictures and designs
Using search engines to find information
Cameras/ iPads to record what they have done in class or on a visit
Using Purple Mash to produce a range of work showcasing their understanding in different subjects including- newspaper reports, animations and whole class mind maps.
Playing educational games online to support learning
Apps to record changes in light, sound andtemperature
Simulations to explore real and imaginary situations
Using the ' Virtuali-tee' and app which enables the children to have an insight into the skeletal system, digestive system and circulatory system.
"I like going on Times Table Rock Stars on the laptops and Ipads," Year 6 child.
Computing and SMSC
Spiritual
Computing supports Spiritual development by providing children opportunities to use imagination and creativity in their learning. Online Safety, in particular the development of a safe online identity, is an important part of the curriculum. Children develop spiritually through a positive sense of identity and self-worth – another important part of our online safety curriculum. Technology is used in school for research and to add to the discussion of different cultures, further developing a tolerance of individual's beliefs.
Moral
Computing supports Moral development by developing children's ability to recognise the difference between right and wrong and to readily apply this understanding in their own lives, recognise legal boundaries and, in so doing, respect the civil and criminal law of England. Computing will develop an understanding of the consequences of their behaviour and actions. As well, children are able to think about how developments in technology have had an impact on the environment as technology has meant that old ways of working have been "made greener".
Social
Computing supports Social development by allowing children to use a range of social skills in different contexts, for example working with other pupils. Children are required to understand about social media and the advantages these sites have brought as well as the numerous problems such as cyber bullying. These discussions help children to develop respect for one another both online and in person.
Cultural
Computing supports Cultural development by allowing children to think about the impact technology has had on not only their own lives, but the lives of others. Technology has had an impact of different cultures and backgrounds in different ways and through the curriculum at Hillside, children are able to see that the pace of changes varies from country to country.
Enrichment
Safer internet day
Every February, all classes complete activities linked to online safety.
Discussions focus on: the importance of keeping personal information private, who keeps them safe online, what to do if they don't feel safe, internet jargon and what the internet actually is.

eSafety Leaders
The eSafety Leaders work hard to promote internet safety throughout the year. They regularly meet on a Tuesday to discuss upcoming lessons and issues that have come up in class.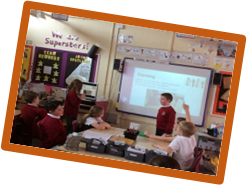 Assessment for learning 
Children demonstrate their ability in Computing during Computing lessons but also through their use of technology during other lessons. During lessons, teachers will assess children's work by making informal judgements. At the end of each Purple Mash unit, teachers complete an Excel spreadsheet, in which the units are broken down to link with the different areas of the Computing curriculum: Computer Science, Information Technology and Digital Literacy. Children are assessed as to whether they are Emerging, Developing and Securing within these areas.  This is used to provide accurate information to other teachers, the Computing subject leader termly and during times of transition. The Computing subject leader keeps samples of children's work in a portfolio.