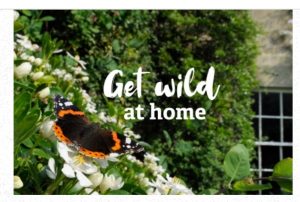 Staffordshire Wildlife Trust have launched their NEW "Get Wild at home" feature on their website. This exciting digital experience will offer lots of ideas, inspiration, photos, videos to enable and encourage people to stay connected and involved with wildlife and the natural world during these difficult times.
They also have a Get Wild TV feature, on which they will share pre-recorded and live videos through their families facebook page.
For more details and to sign up for Get Wild at home, check out the website.
Miss McCann has already signed up!